Wel­come to TASARURBANO.com. We provide a wide range of technical services within our professional capabilities on this website. You can find all kind of Valuation Surveyors and Planning and Development Surveyors represented who are qualified technicians trained in Urban planning and development land valuations within this site.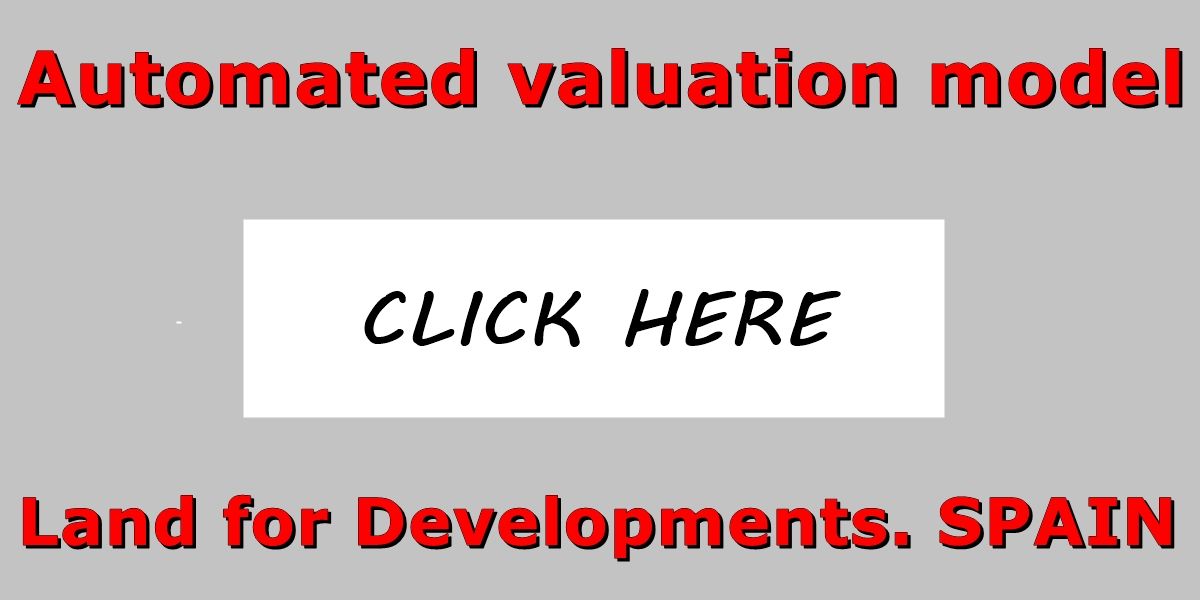 On this web­site, the appli­ca­tion "App Tasarurbano " can be found. This is an auto­ma­ted valua­tion model (AVM) for develepment lands in Spain.
If you would like to get a development land value, you must com­plete PROVINCIA (region), MUNICIPIO (town) and then you must intro­duce SUPERFICIE (area in m²); by the way, 1 m²= 1,196 yd². Fina­lly, you need to press CALCULAR (cal­cu­late) and your development land value in Spain will be shown.
The obtai­ned value is based on official stadistic from Spanish Ministry of Housing and Urban Development, Transportation and Energy.
This mar­ket value is only for gui­dance and therefore it has no legal, mort­gage or expro­priate validity.
You can call us if you need more infor­ma­tion or our valua­tion ser­vi­ces.
OUR PARTNERS: tasagronomos.com (AVM for farmlands in Spain)